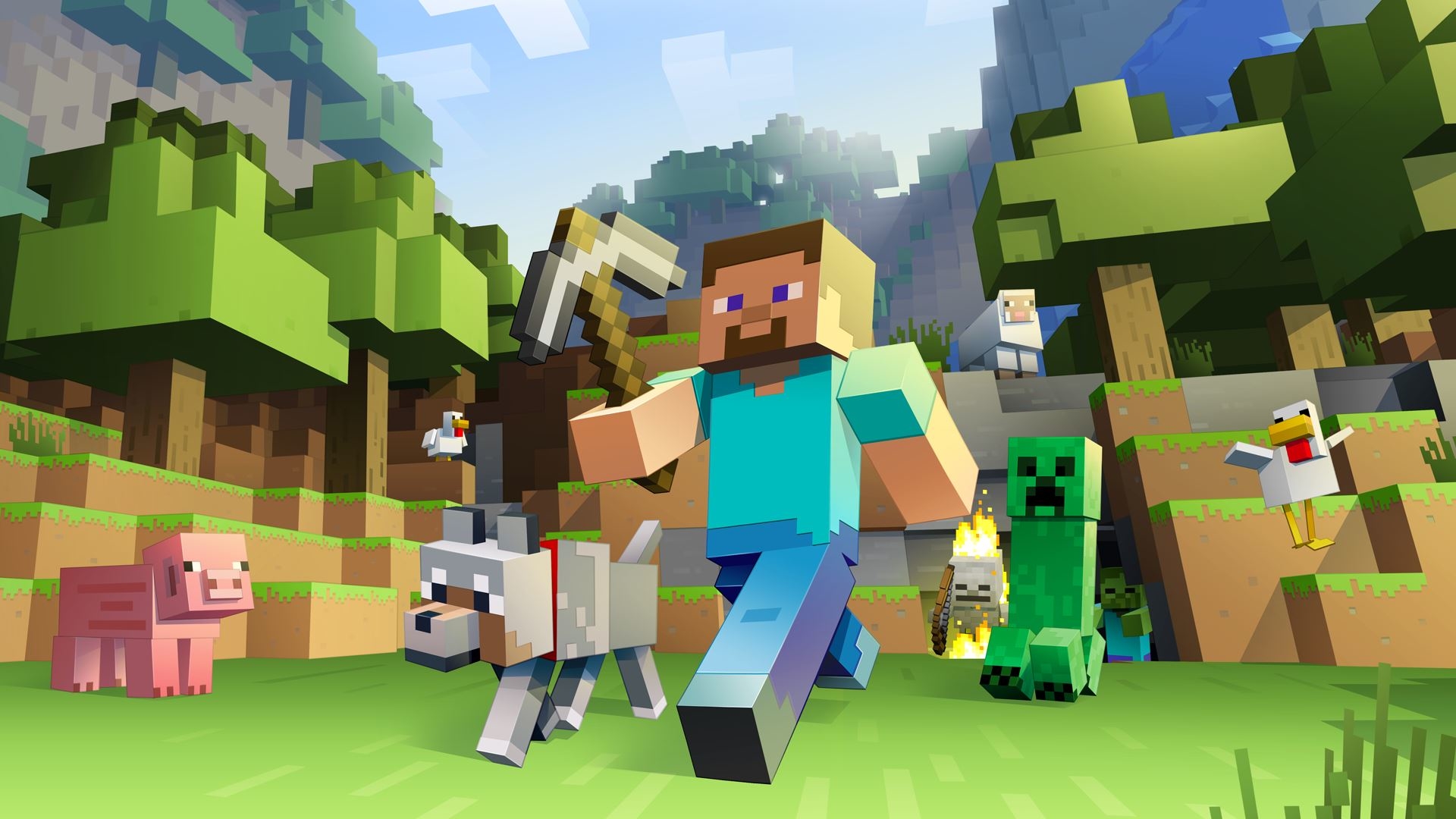 [thrive_accordion_group title="Useful Links"][thrive_accordion title="Minecraft Server Lists" no="1/3″ default="yes"]Discover Minecraft server lists at BestServers[/thrive_accordion][thrive_accordion title="Buy Minecraft Online" no="2/3″ default="no"]Buy Minecraft online to save big[/thrive_accordion][thrive_accordion title="Official Minecraft Site" no="3/3″ default="no"]Visit the official Minecraft site[/thrive_accordion][/thrive_accordion_group]
Minecraft is one of the most popular sandbox games in the world for children and adults. This game was created by Mojang AB and founded by Markus Persson. Minecraft was inspired by games like Dungeon Keeper, Dwarf Fortress, and Infiniminer. Minecraft was released in 2011 and 3 years later, it became the best selling PC game of all time. As of May 2017, this multiplayer sandbox game has reached 26 million in sales worldwide.
The Minecraft game can be played alone or online with friends. The game is simple. Minecraft uses textured cubes in a 3D generated world. These cubes are found all over the world and you can access them all at any level, you just have to find them. There are different types of cubes like rocks, wood, and grass, and each one has a purpose. Most of them can be mixed together to create something new. Minecraft has other activities which include exploration, crafting, combat, and resource gathering. Minecraft has about 136 hours of gameplay but that becomes infinite if you just want to build.
When you play Minecraft, solo or multiplayer, you have two choices. You can play in creative mode which gives you access to all the resources right from the start. This mode is for builders. You can also choose the survival mode. This Minecraft gameplay mode requires that you build yourself a safe place to stay, gather food, and be careful where you step because death comes fast in treacherous places. Minecraft is available on game download sites for the best platforms including Windows, Mac, Linux, PlayStation, Wii U, and Xbox. You can only join others who are playing on the same platform as you. If you like the creativity and the adventure found in Minecraft, you'll love these other games similar to Minecraft listed below. Check them all out to find a new favorite.
1. Trove
Trove is one of the best sandbox games like Minecraft on our list. This massive multiplayer game was released in 2015 for Windows and in 2016 for PS4 and Xbox One. Trove was developed and published by Trion Worlds. Trove is one of the best free sandbox games for Windows, Mac, PlayStation 4, and Xbox One. This game is moddable using Steam. Trove has about 300 hours of gameplay but it's hard to say because each time you log in you are starting a new adventure. This game has worlds like the Neon City, the Highlands, and The Fae Forest. This addition to our list of cool sandbox games brings you into a world of fantasy. Trove has an average of 200,000 players per week and each player has a different style and different abilities. Avatar customization is one of the best things about Trove. Your options are unlimited. Search for hats, masks, costumes, and more, to make your character your own. Start playing Trove now to build your own home, join a club, battle, and search for cool things.
2. Terasology
Terasology must be added to our list of games like Minecraft. This game is very similar to Minecraft, but it is also very unique for its genre. Terasology is a beautiful open source game that is free to play on Linux, Mac, and PC. This sandbox game was released in 2011 and it requires Java to play. This sandbox game was created by a number of game lovers and software developers. Terasology looks a lot like Minecraft except that the shadows give it an ominous feel and the water looks more real. This game works with cubes that can be used to make anything you can imagine. Terasology has things like tech trees, and advanced crafting that will add more to your Minecraft-like experience. This game has a dedicated and friendly community that will help you with any question you might have. If you love Minecraft, you should really give Terasology a chance.
3. Castle Story
This addition to our list of multiplayer sandbox games like Minecraft is called Castle Story. Castle Story is one of the newest games on our list. This game was just released in August 2017. Castle Story was developed by Sauropod Studios and it's available for Windows, Mac, and Linux. This is a real time strategy game which gives the players control of workers called bricktrons. These bricktrons can gather resources, fight enemies, and build castles. Like Minecraft, you must build to survive. The main goal of Castle Story is to build a castle that will withstand an attack. Castle Story can be played alone or online using the multiplayer mode. Since Castle Story is fairly new, there are still a little things to iron out. Be patient, this game has a ton of potential and new updates will be added soon.
4. Roblox
Roblox must be included on our list of online games like Minecraft. This game is a ton of fun and the characters are adorable. Roblox launched in 2006 and it's available on Windows, Mac, iOS, Android, Xbox One, and Oculus Rift. This game can be played in single player mode or online with over 30 million monthly users. Roblox belongs to the Roblox Corporation. This sandbox game lets you create your own game within a game. Roblox uses parts similar to legos and a programming language called Lua. Both of these together give you unlimited options to create your own world. Clothing can be bought with virtual currency to customize your character and rewards are given out for certain tasks. Don't forget to visit the store to find limited edition items for your character.  If you want a game that lets you build in your own time without any limitations, you'll love Roblox, we guarantee.
5. The Forest
The Forest is the adult game found on our list of games like Minecraft. This game is dark and creepy and focuses on survival. The Forest was released in 2014 and it was created by Endnight Games, a Canadian company. This game is available on Windows and PlayStation 4 and it has about 17 hours of gameplay. The Forest takes place on a wooded island. After a plane crash, you and a young child are the only survivors. There is only one mission in this game, survive. Chop wood, build shelter, find food, and don't forget your fire. There's also something evil living in the woods that you must hide from during the night. The Forest lets you build just like Minecraft and the open world gameplay lets you go anywhere you want. Just be sure to bring a weapon. The Forest can be played online with Steam and the multiplayer version for PlayStaiton 4 has yet to be announced, but's it's in the works. If you want a game like Minecraft for adults, you'll love this game. Turn off the lights and start building your shelter because night comes fast.