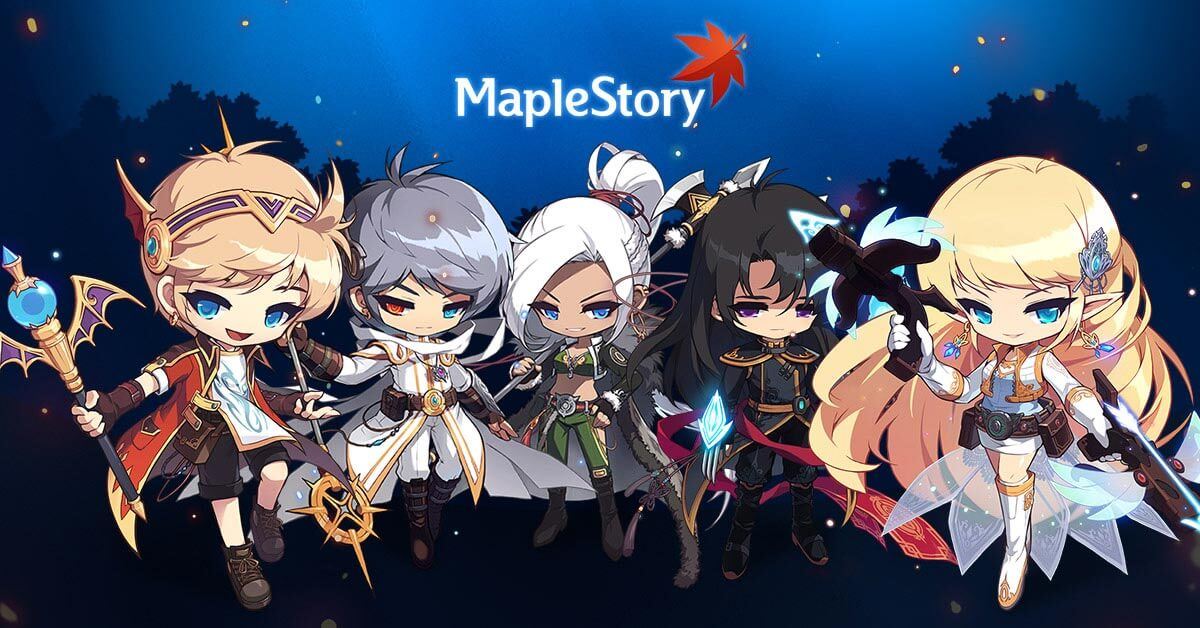 Online virtual worlds are a popular trend. These places let you escape from real life. Usually, you can customize an avatar, do various activities, and meet new friends. There are a lot of virtual worlds games. These games can be found on your browser, on your mobile devices, and on your consoles. Some of these worlds are aimed at different age groups and some have particular themes. Finding the right one for you can be a challenge. To help you out, we've searched the web to find some of the most popular virtual 2D game animation worlds. Our favorite on this list is MapleStory.
MapleStory is an online side scrolling multiplayer game that has about 100 thousand active monthly players. This game developed by Wizet and published by numerous companies was first released in 2003. MapleStory is a role playing game that has several versions, depending on what country it's in. This game is free to play, with additional content for purchase. The additional content isn't necessary to play the game. MapleStory will have you defeating enemies, developing your character, playing games, interacting with others, trading, and more. The main quest of this game is to find and defeat the sinister black mage who's trying to plunge the world into darkness. This game requires that you collaborate with others online to process as you get deeper in the game.
MapleStory can only be played on your browser, there is no console version of this game. This game will put in a world like no other. MapleStory is the perfect blend of exploration, customization, and battle. There are hundreds and hundreds of hours of gameplay, you could say that this game is never ending. MapleStory gives you a ton of options. You can decide to become a legendary hero, a powerful mage, or be the one to destroy the world, the choice is up to you in MapleStory. If you like games like MapleStory that are set in a world unlike any you've ever seen before, you'll love this list. Join thousands of other players online now!
Mabinogi
Mabinogi is a platform game that was first released in 2004. This game developed by DevCAT and published by Nexon Korea is a fantasy MMORPG that can be played on your browser. This is one of the best video games like MapleStory on our list. The Mabinogi name is based loosely on a Welsh legend. The 2D game design of Mabinogi features hand painted textures that are stylized with edge detecting outlining. This game's world is constantly changing. New updates are always being added to Mabinogi. Mabinogi is free to play for 24 hours. If you like this game after that, you will have to pay a subscription fee. This South Korean game will have you leveling up your character, meeting others online, learning new skills, and doing various social things like sitting around a campfire, playing music, sharing food, and more. In Mabinogi, you can also use different facial expressions to interact with others more profoundly.
---
NosTale
NosTale is one of the top platform games similar to MapleStory. This game created by GateForge is playable on any browser. NosTale is a brilliant game with beautiful landscapes and quirky characters. This game is based on the standard formula that comes with any MMORPG game. Fight battles, make friends, collect resources, play games, and more in this game. NosTale has stunning graphics despite its 2D game design. The music in this game is also amazing. NosTale has fair level pacing, a ton of locations to discover, and fun things like pets and customizable homes. In fact, just about everything in NosStory is customizable. Your main goal in this game is to save the world from an evil demon called Fernon. Like in MapleStory, he wants to plunge the world into darkness. There is no direct path in this game. Play how you want, eventually you'll make it to the final battle.
---
Tree of Savior
Tree of Savior is one of the best free video games like MapleStory on our list. This game developed by IMC Games can be played only on your browser. There is no console version of Tree of Savior. This game was first released in 2016 as an online multiplayer game. Tree of Savior, also known simply as TOS, has stunning backgrounds and breathtaking music. This game is loosely based on traditional Lithuanian mythology and culture. Tree of Savior takes place in a fictional kingdom called Klaipedia. Here, you will find dangerous woods, creepy caves, quaint villages, and flourishing metropolises. The people of Klaipedia thrive because of the crystal they find in the mines, unfortunately, something has happened, there are less crystals to be found. Your job in this game is to help the city folk find a way to be prosperous again while fighting off the enemies that you encounter.
---
Rainbow Saga
Rainbow Saga is another browser based game found on our list of alternatives to MapleStory. This game is action packed and a ton of fun. Rainbow Saga is a MMORPG that was first released in 2014. This game is packed with immersive graphics, wonderful gameplay, and cute characters you'll fall in love with. Rainbow Saga is one of the top 2D video games on our list. This game uses side scrolling and casual play. Rainbow Saga has a variety of elements such as in depth combat gameplay, auto path, and loads of customization options. Change everything from your weapons, to your outfits, to your home. This game is easy to play and it doesn't require any previous experience in the MMORPG genre. MapleStory lets you explore to your hearts content by clicking on different places of the map. You can choose to do what you want in this game. There are a ton of side quests, mini games, and secrets for you to find in Rainbow Saga. Start playing now.
---
Dust: An Elysian Tale
Dust: An Elysian Tale is the first addition to our list of games like MapleStory that's available to play on console. This game can be played on Windows, Linux, Mac, and PlayStation. Dust: An Elysian Tale is played offline in single player mode. This beat 'em up action role playing game takes place in a world that's overpopulated by anthropomorphic creatures. The main character is called Dust. When Dust finds an old sentient sword and a guardian called Fidget, he realizes that's his destiny is about to unfold. This game will have you travelling new areas, upgrading your character, meeting new friends, discovering ancient secrets, and battling your way through from start to finish. Dust: An Elysian Tale takes about 10 hours to complete, if you're going for the 100% completion, expect to play this game for around 20 hours.
---
Elsword Online
This addition to our list of top games like MapleStory is packed with action, discovery, customization, and strategy. Elsword Online is a manga game that can be played on your browser. First released in Korea and Japan, Elsword Online can now be played in North America and Oceania. This game uses the side scrolling technique to play. Elsword Online is a virtual experience unlike any you've had before. It almost feels like you're playing your way through a comic book in this game. Elsword Online lets you play as the leader Elsword, or as one of his friends. This is one of the best free online video games on our list for players that like MMORPG and not stop action and thrills. Start searching dungeons, interacting with other characters, completing quests, and trading items now. You won't be disappointed.
---
Lost Saga
Another one of the top free to play games similar to MapleStory on our list is Lost Saga. Lost Saga is a game developed by I.O. Entertainment and published by Z8Games. This game can be played on your browser, like many games mentioned above. This multiplayer game was first released in 2009 and it's still going strong today. Lost Saga is a 3D action fighting game that can be played alone or as a group online. In Lost Saga, you will find numerous game modes that include death matches, boss raids, ghost tag, and crown control. Play these games to receive experience points and gold. As you level up in Lost Saga, you will gain military ranks. These ranks will unlock new mercenaries, weapons, and outfits. Every mercenary you unlock has a different skillset and different weaknesses. In the in game shop, you can buy things like hair dyes, skin dyes, facial features. You can even purchase a new gender in Lost Saga. There are four types of combat in this game: melee, magic, special, and ranged. Try them all to figure out what battle style suits you best.
---
Lunaria Story
Lunaria Story is a R2Games creation made for yoru browser. This last game recommendation found on list is a side scrolling 2D platform game that's completely free to play and no download is needed. Lunaria Story is a game for all ages. This game is played online with players from around the world, in a typical MMORPG style. Lunaria Story features thrilling quests, unique pets, cool monsters, and a ton of interesting combinations that can be made with various status boosters. Lunaria Story has elegant graphics, millions of players online, and a ton of advanced mechanics that aren't found on the other games mentioned above. This game has a compelling storyline, powerful demons, valuable artifacts, and more. The only thing wrong with Lunaria Story is what's found on the gameplay screen. All the menus, maps, and stats can be a little much for a simple but stunning game like Lunaria Story.