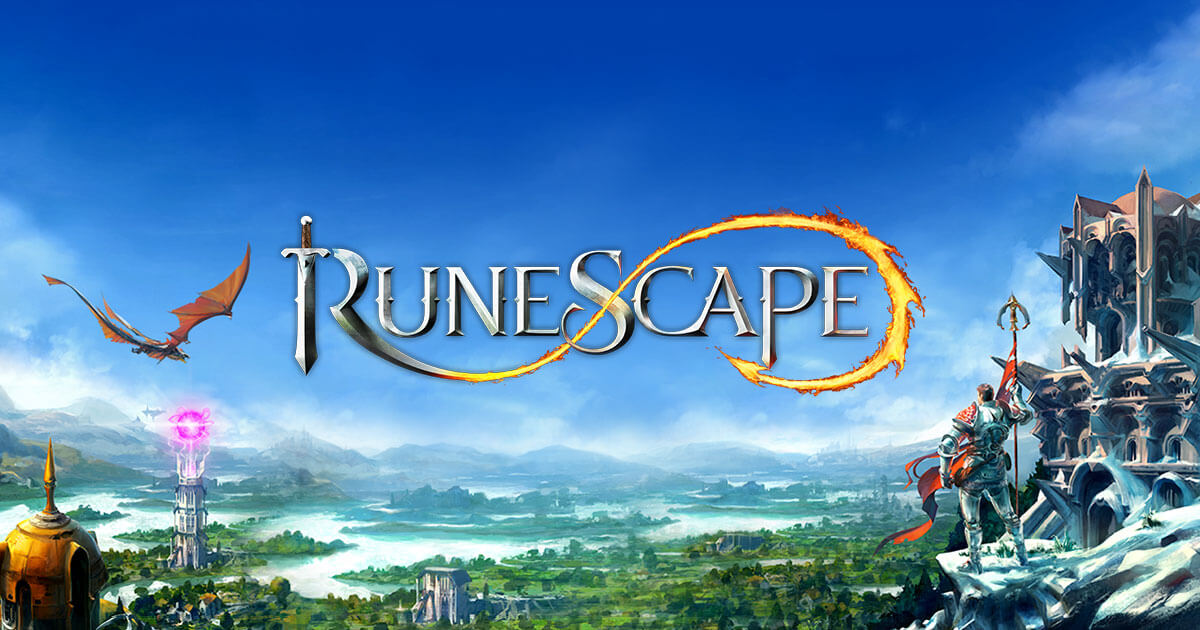 This Jagex game called Runescape was released in 2001. After all those years, Runescape is still one of the top MMORPG games of all time. There have been hundreds of similar games but none have succeeded in overthrowing this one. Runescape is playable on Windows, Mac, and Linux and can be played in single player mode or with thousands, even millions, of people online. This game set in a medieval world is completely free to play. Exclusive items can be bought with real money but they aren't necessary to advance in the game.
In the Runescape world, you have the freedom to explore a massive world with numerous terrains, villages and dungeons. Experience magic, mystery, and more as you battle enemies, join friends in battle, gather loot, and upgrade your character to gain a legendary status all throughout the realm of Gielinor. Travel by foot, by magic, or charter a ship to discover new locations and hidden secrets. Your options are unlimited in Runescape and new updates are added all the time, giving your more ways to play this massive free to play online game.
People all over the world love Runescape. In fact, when this game reached over 200 million accounts, the Guinness World Records recognized it as the largest free MMORPG in the world. If you like fighting different kinds of monsters, casting magical spells, exploring different regions, meeting interesting characters, and more, you'll love these other games like Runescape listed below. Most of the games below are free and if they're not, a free trial is available to see if you like it before you start playing. Find a new favorite MMORPG game now!
World of Warcraft
This MMORPG online game is called World of Warcraft, also known simply as WOW. World of Warcraft is the most popular fantasy MMORPG on our list. This game is set in a fictional world called Azeroth. When you start this game, you must make your first choice, to play as a human or as an orc. Many more choices will be asked throughout the game, so choose wisely. If you love to explore, this game has a never ending environment that goes from small towns, to wooded areas, to murky lakes, to cavernous dungeons, and more. In World of Warcraft you can do more than explore. You can customize your characters, craft armor and weapons, meet new friends, defeat dangerous monsters, and complete hundreds of quests. This game has a free 14 day trial and if you want to keep playing World of Warcraft it will cost you about $15 per month.
---
Drakensang Online
Our list of top MMORPG games like Runescape must include Drakensang Online. Drakensang Online is a game created by Bigpoint Games. This game has the complete package when it comes to MMORPG games and a ton of multiplayer options too. Drakensang Online is very similar to the Diablo series where your main goal is to fight your way through hoards of monsters to save the world. This browser based game is set in a medieval era. After the death of the prince, you're now the only hope for the kingdom. You must fight off an ancient dragon and protect the valley from menacing foes. Drakensang Online lets you pick a mage, dwarf, ranger, or knight to get started. Consider your options before choosing because this character will be the one to save the kingdom.
---
Villagers and Heroes
Villagers and Heroes is another one of the best free MMORPG alternatives to Runescape. This game is also known as the mystical land. Villagers and Heroes is a browser based game with hundreds of thousands of online players who log on day and night. This game is very simple but very complex in the long run making it interesting to all sorts of players. Villagers and Heroes, gives you complete freedom, a ton of fun activities, and a wide scope of exploration. This game doesn't bind you to anything. You can decide to travel the countryside or improve your battle plans and strategies. Villagers and Heroes has various customization options that range from your outfit to your weapon to your home. This game lets you choose from four classes: priest, hunter, warrior, or wizard. Villagers and Heroes is great for anyone that has a love for combat or a need to farm and raise animals.
---
Albion Online
Albion Online is a game that needs to be found among games like Runescape. This browser based game is the essence of sandbox MMORPG games. Albion Online has a ton of traits similar to Runescape like the customizations, battle abilities, and exploration. The map and the characters is what sets this game apart. Albion Online is a world you've never seen before. Something new can be found around every corner. The designers of this game thought of everything, including the finest details. Albion Online doesn't have a particular storyline, the main goal in this game is to pick a weapon and upgrade it to legendary status. Your weapon is your best friend in this game. If you don't want to be a warrior you can spend your time shopping, crafting, farming, fishing, and more. Start an endless battle or take it easy in the serene countryside, the choice is up to you.
---
Guild Wars 2: Path of Fire
This game was just released in 2017 following its first release in 2005. Guild Wars: Path of Fire is a game developed by ArenaNet and published by NCSOFT. This addition to our list of best MMORPG games like Runescape immerses you into a breathtaking world called Tyria. Tyria is a massive open world game that's inhabited by dangerous and strange creatures. Like the other MMORPG games, you have one main mission which is to find and revive a lost guild called Destiny's Edge and grow your skills to defeat the Elder Dragon. Numerous side quests can be found by talking to townspeople and through random events. In this game, every decision you make will decide your fate. Guild Wars 2: Path of Fire is free to play with optional items available to purchase with real money.
---
DarkEden
The name of this game is enough to let you know that you will be entering a dark world of misery and despair. This addition to our list of games similar to Runescape places you in the middle of a battle between human slayers and vampires. DarkEden is unique in its genre, which is why we needed to include it here. This game has various elements found in MMORPG games and subtle traits from your favorite horror games. DarkEden lets you freely explore its massive world, just be sure to equip yourself well before leaving a safe zone. Grab a group of friends for the most challenging areas. When you start this game, you can become either a slayer or a vampire or a blend of both. Improve your special abilities and upgrade your skills for the most dangerous foes. This game is fast paced and fairly new so expect bug fixes and upgrades to come. DarkEden is another game only playable on your browser.
---
ArcheAge
ArcheAge is a game with characters that resemble those found in the popular franchise called Final Fantasy. This addition to our list of fantasy MMORPG games like Runescape is also played directly on your browser. ArcheAge is rich in content and the sceneries will blow your mind. This game lets you choose your own path with its independent progression approach. ArcheAge doesn't require that you choose a class or a unique place to live. Your character will develop as you do and your home can be found in numerous places throughout the game. ArcheAge only requires that you choose a gender to start with a basic look. As you progress in the game, you will find more content to upgrade and customize your character and its weapons and equipment. This game has an epic combat system that will have you hooked from the start. Try ArcheAge now to see just how great this game really is.