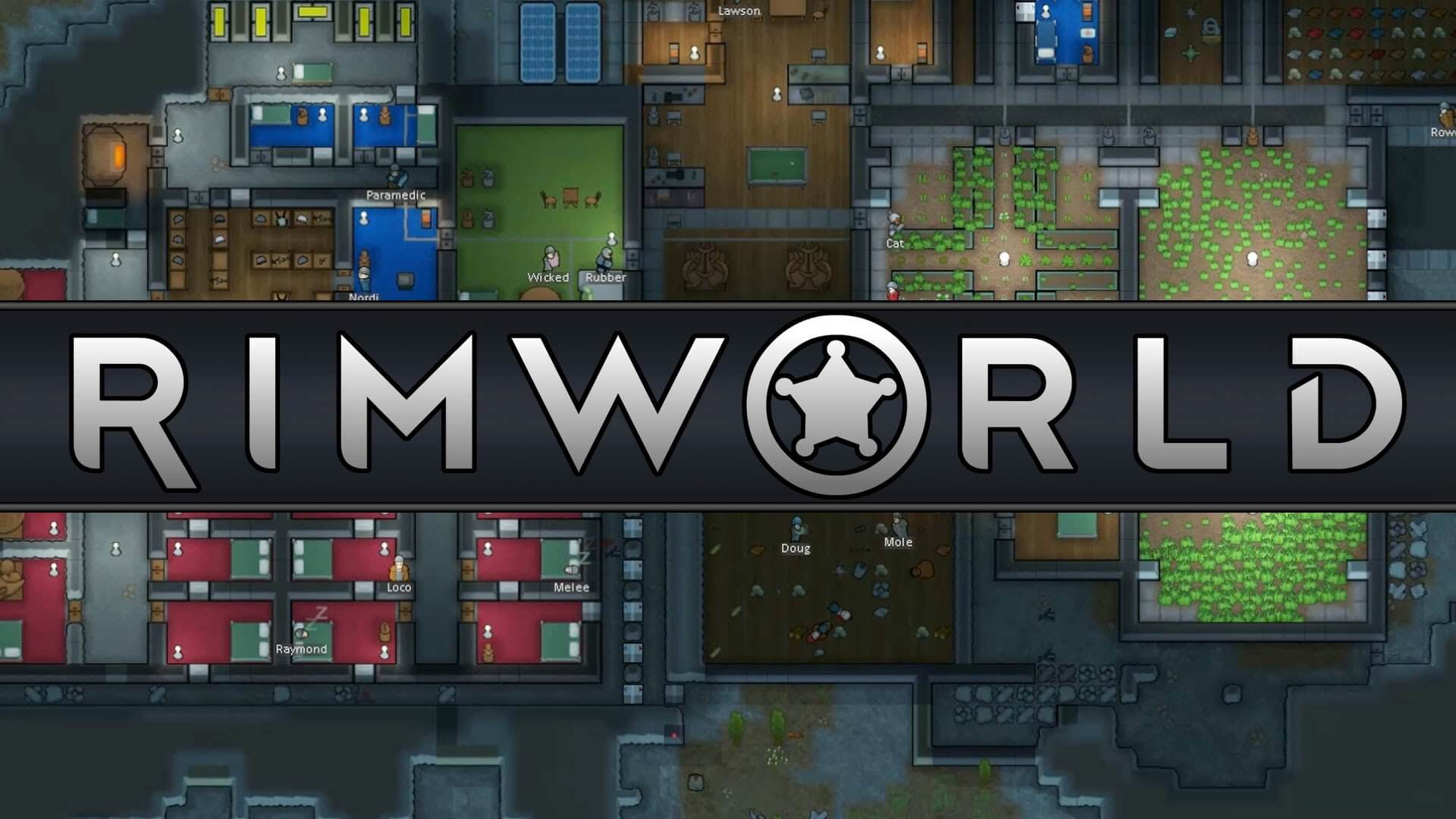 When you looking for games like Rimworld, regardless if you look for similar genre or something totally different, is hard to find games rated so overwhelmingly positive.  With a rating of 10 out of 10 on steam, Rimworld is a sci-fi colony base builder available in 5 different languages. This game follows 3 survivors that have crashed on a frontier world in space. Their job is to build a new colony. Rimworld is inspired by the popular space western tv show Firefly and the deep simulation game called Dwarf Fortress. Rimworld has an epic scale similar to Warhammer 40,000 and Dune. If you need any help playing Rimworld, there's an intuitive AI tutor that can help you with everything.
In this base builder game, you need to manage your colonists' needs like health, illnesses, and wounds. You need to engage in tactical gameplay to ensure the safety of your colony. This involves managing your weapons, your apparel, and your structures. Rimworld uses metal, wood, stone, cloth, and futuristic materials for all of its gear, supplies, and builds. This game will have you fighting pirate raids, rampaging animals, hostile tribes, tunneling insects, and ancient killing machines. You must tame animals for food and build relationships that include lovers and friends. Every time that you play Rimworld, you will find a new world. This game is filled with quirky backstories, traits, and skills.
This is a free game that's downloadable for Windows, Mac, and Linux. Developed by Ludeon Studios and Tynan Sylvester, Rimworld has been adding new content and fixing bugs since its release in 2013.  Rimworld is a game of tactics and patience. This game takes a long time to complete, so long in fact that you'll think it's neverending. If you like resource management games like Rimworld that include managing your colonies, building a strong base, and battling enemies, you'll love this list. Every game below is very similar to Rimworld and most of them are free and playable with others online.
Dwarf Fortress
Dwarf Fortress is the reason games like Rimworld exist. This is the granddaddy of town building games. Dwarf Fortress is a game that's playable on Windows, Mac, and Linux and created by Bay12Games. Dwarf Fortress is played alone, there is no multiplayer with this game.
Your job in Dwarf Fortress is to control your own dwarven outpost and adventurer. In this game, you will find spanning centuries, hundreds of towns, various regions, deep and dark caves, and more. Dwarf Fortress persists as long as you play, starting at the beginning of time, as you progress, you will live through historical events and immense changes. Explore, craft treasures, build furniture, defend yourself from attacks, trade goods, establish a barony, and during all this, keep your dwarf happy and feed. Rogue Fortress is an Indie game that you should definitely try if you like base building strategy games.
---
Craft the World
This addition to our list of games similar to Rimworld is called Craft the World. As the name says, your job in this game is to craft everything from building blocks to furniture to weapons to food. Craft the World puts you in control of a dwarf that needs your help to make his world a better place by fighting hideous monsters and building a solid base for the peaceful creatures living in the area. This game is a unique strategy game published by Black Maple Games. Craft the World puts you in control of everything, you become a god in this game. This game has cute creatures, a ton of crafting options, thousands of enemies, and hundreds of randomly generated worlds for you to discover. Craft the World can be played on in single or multiplayer mode on Windows or Mac.
---
Towns
Towns is a fresh take on building your base games like Rimworld. This game needs Java to work and can be played on Windows, Linux, and Mac. There are various bundles for purchase and there's a short demo that you can try to get a feel of the game. Towns are one of the best city building games on our list. This game puts you in charge of a small settlement that's near a dangerous dungeon. When you start playing Towns, you will find a few settlers that need a home. Find resources by chopping wood and building buildings. This game is played in real time, some buildings take longer than others. This game has a twist, you don't have any control over your citizens. If you treat them well they'll treat you right in return. Towns will have you digging deeper and deeper with each playthrough, just be on your guard because the lower you go, the worse the enemies get.
---
Folk Tale
Folk Tale is an Indie fantasy base building game that was created in London by Games Foundry in 2011. This game can be played on Windows and Mac. A version of Folk Tale for Linux is in creation. This game is a game of tyranny, justice, liberalism, and oppression. Folk Tale is one of the most ruthless alternatives to Rimwold. Folk Tale is also an RPG game that requires you to grow a settlement, to thrive in your town, and to lead a ragtag band of peasants. In this game, you will find helpful townsfolk and gold hoarding barons that would sell their own grandmother for a chunk of change. This game has beautiful sceneries and 3D graphics that are a lot more modern than most of the other games on this list.
---
Clockwork Empires
If you love steampunk, you'll love Clockwork Empires. This game has a lot of themes. In Clockwork Empires you will find science, production, survival, and a little bit of cosmic horror. Your mission in Clockwork Empires is to build a colony that will withstand the length of time and to control your artificial intelligence characters. These AI Characters each have their own traits, personalities, and mood. One might like something while another might want you to get rid of it, it's your job to manage the situation. Clockwork Empires is an online game that can be played alone or with others. This game can be played on Windows and Mac, with a Linux version available in the future. Clockwork Empires is the newest addition to our list of base building games like Rimworld. This game created by GasLamp Games was just released in 2016. Expect lots of new things in the future.
---
Gnomoria
Gnomoria is another sandbox game that puts you in charge of a group of gnomes. This game created by Robotronic Games was first released in 2012 and it's still a popular game today. Gnomoria is a game similar to Minecraft with its block cubes and environments. In the Gnomoria game, you can break down just about everything. Wood, metals, rocks, even animal carcasses. These broken down pieces can then be used to make other useful resources that can help your gnomes thrive. Build a kingdom from the ground up, gather enough gold to be the richest in the land, and protect your land from dangerous foes. New patches and game additions are always being added to this game making it a never-ending place to play.
---
Maia
Have you ever wondered what it would be like to build a kingdom in an alien world? Maia lets you live out that experience. This game features a space colony set on a distant and hostile alien world. Maia is published by Machine Studios and it was first released in 2013. This game has had numerous content packs because of generous Kickstarter donations. In this last addition to our list of base building games like Rimworld, you will need to establish a colony, deal with environmental hazards, be wary of indigenous life, and study the planet to evolve your technology. Maia features meticulate simulation that includes things like body temperature, metabolic speeds, and photosensitivity. Maia is vibrant and lush and dangerous all at the same time. This game is worth a try, it's truly out of this world.