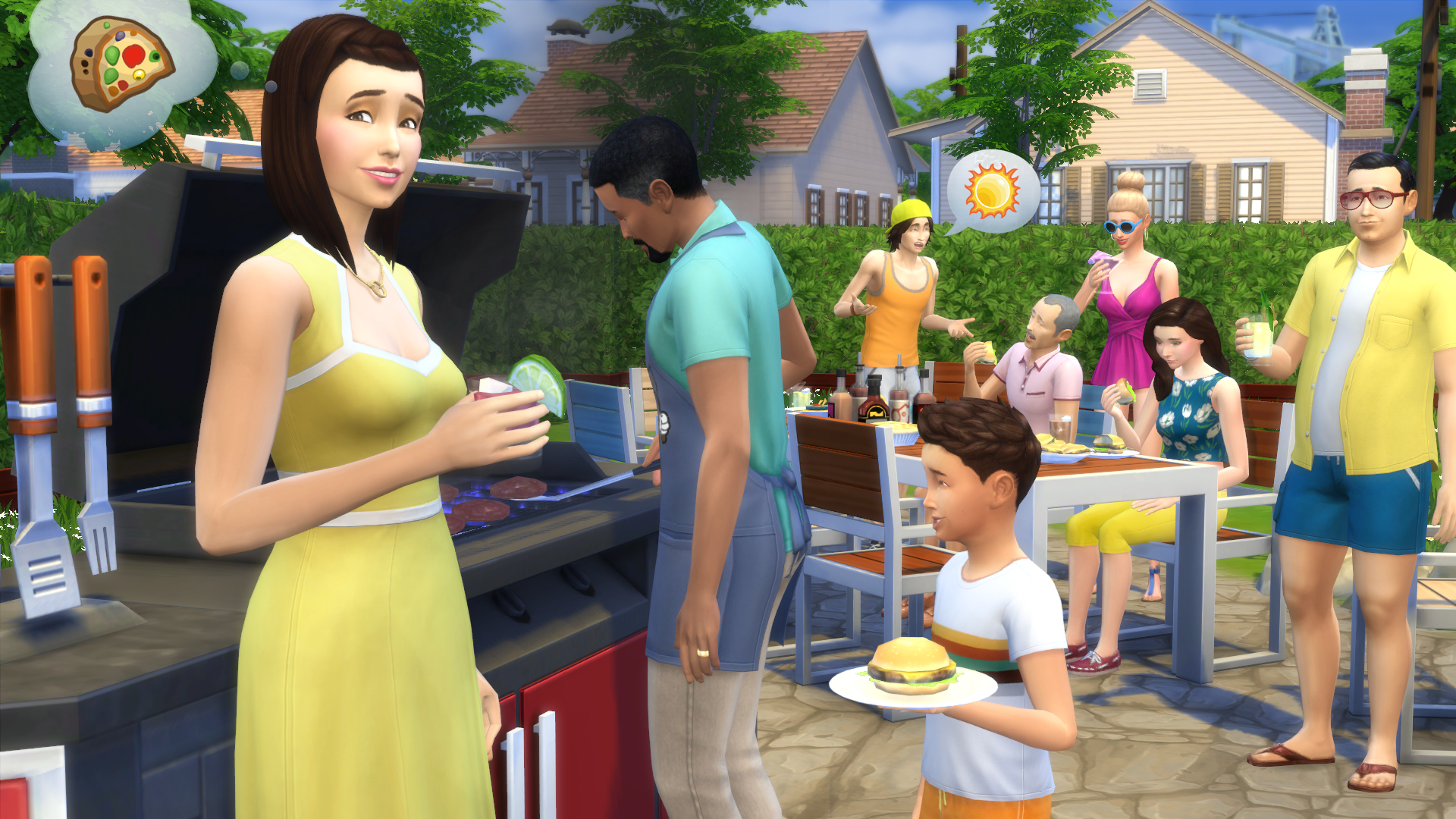 When The Sims came out in 2000, it became an instant hit. This life simulation game created by Maxis has a massive worldwide audience. The Sims has been played by millions. This game started on Windows and it's now available on all sorts of platforms like Xbox, PlayStation, Mac, iOS, and Android. Since its first game in 2000, The Sims has had many versions and a ton of expansions. This extra content includes new towns, new characters, new items, new clothing, and more.
The Sims virtual simulator game looks a lot like real life. You have basic needs like showering, sleeping, and eating and you need to get a job to pay for things like food and furniture. The Sims is a simple game but it can get overwhelming. Learn the basics before acquiring a family or you will soon see them all perish. Don't worry you can start over as many times as you'd like. When you play The Sims you have complete control of everything. You can demolish your home and start from scratch, you can choose everything from the floors to the wallpaper to what kind of toilet you'd like. This game is a gem for anyone who loves to create.
Almost everything added to your home is interactive. If you add a guitar to your room, you can play it for music points, you can add a bookshelf to read about math, or you can add a blender to save time on cooking. There's a lot to do with The Sims. Don't forget to add a fire alarm in your kitchen and check your mail each day for new surprises. Once you've created your character and have started playing, you will soon receive visitors. These visitors are people you can interact with. You can be nice and make new friends, and maybe a new love interest, or you can choose to be mean and make an enemy. The choice is yours in this game. If you like games that give you a ton of choices on everything from interacting to decorating, you'll love these other games like Sims listed below. Each one lets you enter a world that's open to your own imagination. Enjoy!
1. Second Life
One of the best simulator games like Sims on our list is Second Life. Second Life is a massive online game that launched in 2003 and was created by Linden Lab. This game has over 1 million active users each month. Second Life doesn't have a main objective. To play, all you need to do is to start creating a cool character that reflects who you are. Once that's done, you can enter the world of Second Life. You can build, shop, play games, dance, chat, date, trade, and more. You can even create objects of your own. Second Life lets you interact with just about everything and everyone, like when you play Sims online. This 3D game platform is intended for people over 16 because mature themes and content can be found throughout the game. This game is available on Windows, Mac, or Linux.
2. SmallWorlds
https://www.youtube.com/watch?v=qgm5kd5PT9w
This addition to our list of virtual games like Sims is called SmallWorlds. SmallWorlds was founded in 2008 by Outsmart Games. This game can be played on your browser and it interacts with Flickr, YouTube, and other similar social networks. SmallWorlds has over 25 million players and it's also one of the most popular virtual worlds for teens and tweens. This online game is free to join and a ton of fun. SmallWorlds lets you customize everything. Customize your clothing, your furniture, and more. While playing this game, your goal is to level up your seven skills that include exploring, farming, crafting, artistry, gaming, socializing and the arena. Like most of the games on this list, SmallWorlds is free to play but virtual currency can be purchased for exclusive items.
3. IMVU
IMVU is one of the top online games similar to Sims for people between the ages of 13-25. This game has groups organized by age, and each world is suitable to the age group you've joined. IMVU was founded in 2004. This game allows its members to create a 3D avatar that can then be used to communicate with others, play games, shop, and more. This addition to our list of free games like The Sims uses credits that can be found in the game or bought with real money. These credits can purchase items in the store. IMVU has over 4 million active users and its virtual catalog of objects and clothing has over 300 million items in its database. There's a lot to discover in this game and new things are added all the time. IMVU is a great place to escape from real life, try new things, and meet new people. Use your Windows PC to create a free account now.
4. Virtual Families
Our list of alternatives to the Sims must include Virtual Families. This game has been downloaded more than 10 million times. It's created by a company called Last Day of Work and it's available for iOS, Android, Windows and Mac. Virtual Families runs in real time. This means that if you leave the game, the counter will keep running. Your little people will still go about their days, even when you're not there. With this game, you can decorate a home, pick up collectibles, discover hidden secrets, raise a family, and more. Virtual Families also has mini games and random home and health malfunctions like weeds, broken stoves, over flown toilets, sick family members, and more. Your virtual family needs you to help keep their home and family in order. Like Sims, there are multiple games of the same name. You can find Virtual Families 1, 2, and 3. Play them all!
5. Virtual Villagers
Virtual Villagers is created by the same company as Virtual Families. This game series has 5 games to its story. A New Home, The Lost Children, The Secret City, The Tree of Life, and New Believers. Like Virtual Families, Virtual Villagers is a real time game that continues to play even when you're not there. Virtual Villagers is about a group of little people who find themselves stranded on an island. You must gather resources, build, research, make babies, and more. You will also find challenging puzzles to help you discover a way off the island. These puzzles will evolve your villagers and add new things to your island. Food is very important in this game because your tribe need it to survive. Be sure to have a large stash before closing your game for the night because if you don't, you might find a few dead survivors. Add a few minutes of this game to your daily routine to keep all your villagers in check.